No, not a band – but a fair summary of the really interesting afternoon we spent on Sunday at Vault Festival, where we discussed how to make a living from creativity – not easy – and also celebrated a great winning entry for our Hiive 'Labyrinths' competition.
It was fascinating to hear at first hand the frustrations of creators who had constantly reached dead ends when trying to find an owner of a piece of works, the number of days it takes to reach out to large corporations and the irritation of not knowing who was using your work and where it was being displayed. And in return, we were able to show how the Hub might just help.
We are pleased to announce that Matt Leggett and Will Webb were our runners up, both winning a place on the Digital Catapult Centre's Contributor Programme.
Matt Leggett (Website, Twitter, Instagram)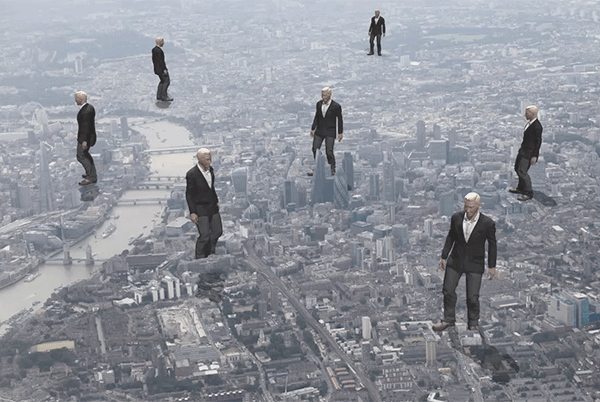 Well done to Matt and Will.
The overall winner – drum roll – was Anneka Warburton (Hiive profile, Twitter), with a video using content entirely from Getty Images which was accompanied with her own vocal a cappella score.
But let's let Anneka talk about her entry in her own words.:
'When given the brief 'Labyrinth' I knew straight away that I wanted to create a visual journey that took you through different landscapes as if that journey of disparate places was a labyrinth itself. When looking through the Getty video archive I used search terms such as 'path', 'driving through city', 'caves', 'skiing' and more, in order to find various pieces of footage that travelled through a range of spaces by different means of transport. Most of the footage I chose was from a POV perspective to make the viewer feel like they are making that journey themselves. (My favourite shot being the one where it looks like you're on the back of a running dog!) In order to make the journey feel like a labyrinth I reversed some sections, in the same way that when you're in a maze you have to retrace your steps if you meet a dead end. I improvised and the recorded the vocal a cappella score while watching the video and reflected the progress made throughout the 'labyrinth' with rising melodies, and the back tracking sections of the journey with descending melodies.'
Thank you to everyone who took part in this competition and to those who attended our session on Sunday. We certainly want to get involved in similar events in the near future.